Self catering Weymouth Dorset
Tel: 01305 785659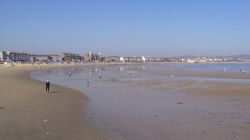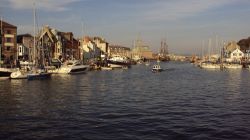 Weymouth is a wonderful place to be all year round. It has a wide choice of things to see and do. Here are some of our favourites, in no particular order :

The beach has soft sand and clean, safe bathing. You also have traditional things such as the Punch and Judy show, the donkey rides and the helter skelter.

Greenhill gardens on a warm sunny day - just sit and relax and watch the swimmers enjoying the bathing pontoons.

An early evening stroll around the busy harbour, watch the town bridge open to let the various dive and pleasure boats go through to the inner harbour. Then fish and chips and a drink (or two ) whilst sitting on the quayside.

Enjoy a day trip to the Channel Islands on the Condor Ferries catamaran.

A walk around the Radipole lake nature reserve, followed by coffee at the RSPB sanctuary.

Watch, or join, the excited children with their lines crabbing off the stone pier.

Go on a speedboat ride around the bay.

Monkey world is only a twenty minute drive away.

The Nothe Fort, dating back to Napoleonic times, has various events which the children love.

Music on the beach and the summer and Bonfire night firework displays.

The world famous Portland Bill lighthouse and the wild sea around it.